Pricing
Our pricing is based on nearly two decades of experience.
We understand there must be equilibrium between consumer and business for which businesses are consumers and consumers are businesses.
Here with Lupe's House Cleaning you'll find fair and affordable pricing that is flexible enough to match your appeals. We won't charge you by the hour, our pricing is solely based on the size of the job. You don't think of paying for home remodeling by the hour because you ultimately want to achieve what you imagined and paid for so, house cleaning should be the same way!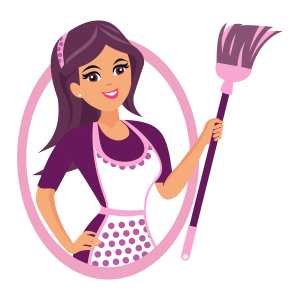 Estimate Pricing Table
| | |
| --- | --- |
| Square Footage of Home | Estimate Range |
| 0 - 499 | $180 - $216 |
| 500 - 999 | $217 - $253 |
| 1000 - 1499 | $254 - $291 |
| 1500 - 1999 | $292 - $328 |
| 2000 - 2499 | $329 - $365 |
| 2500 - 2999 | $366 - $402 |
| 3000 - 3499 | $403 - $439 |
| 3500 - 3999 | $440 - $477 |
| 4000 - 4499 | $478 - $514 |
| | |
| --- | --- |
| Square Footage of Home | Estimate Range |
| 0 - 499 | $160 - $183 |
| 500 - 999 | $184 - $207 |
| 1000 - 1499 | $208 - $231 |
| 1500 - 1999 | $232 - $255 |
| 2000 - 2499 | $256 - $279 |
| 2500 - 2999 | $280 - $303 |
| 3000 - 3499 | $304 - $327 |
| 3500 - 3999 | $328 - $351 |
| 4000 - 4499 | $352 - $375 |
Square Footage of Home

Estimate Range

Weekly
Bi-weekly
Monthly
0 - 499
$70 - $80
$95 - $108
$120 - $137
500 - 999
$81 - $90
$109 - $123
$138 - $155
1000 - 1499
$91 - $101
$124 - $137
$156 - $173
1500 - 1999
$102 - $111
$138 - $151
$174 - $191
2000 - 2499
$112 - $122
$152 - $166
$192 - $209
2500 - 2999
$123 - $132
$167 - $180
$210 - $227
3000 - 3499
$133 - $143
$181 - $194
$228 - $245
3500 - 3999
$144 - $153
$195 - $208
$246 - $263
4000 - 4499
$154 - $164
$209 - $223
$264 - $281
| | |
| --- | --- |
| Square Footage of Home | Estimate Range |
| 0 - 499 | $200 - $240 |
| 500 - 999 | $241 - $282 |
| 1000 - 1499 | $283 - $323 |
| 1500 - 1999 | $324 - $364 |
| 2000 - 2499 | $365 - $406 |
| 2500 - 2999 | $407 - $447 |
| 3000 - 3499 | $448 - $488 |
| 3500 - 3999 | $489 - $529 |
| 4000 - 4499 | $530 - $571 |
| | |
| --- | --- |
| Square Footage of Home | Estimate Range |
| 0 - 499 | $220 - $265 |
| 500 - 999 | $266 - $310 |
| 1000 - 1499 | $311 - $356 |
| 1500 - 1999 | $357 - $401 |
| 2000 - 2499 | $402 - $447 |
| 2500 - 2999 | $448 - $492 |
| 3000 - 3499 | $493 - $538 |
| 3500 - 3999 | $539 - $583 |
| 4000 - 4499 | $584 - $629 |
| | |
| --- | --- |
| Square Footage of Home | Estimate Range |
| 0 - 499 | $240 - $289 |
| 500 - 999 | $290 - $338 |
| 1000 - 1499 | $339 - $388 |
| 1500 - 1999 | $389 - $437 |
| 2000 - 2499 | $438 - $487 |
| 2500 - 2999 | $488 - $536 |
| 3000 - 3499 | $537 - $586 |
| 3500 - 3999 | $587 - $635 |
| 4000 - 4499 | $636 - $685 |